Freelance Football Opps
A weekly newsletter connecting you to paid freelance jobs in football (soccer)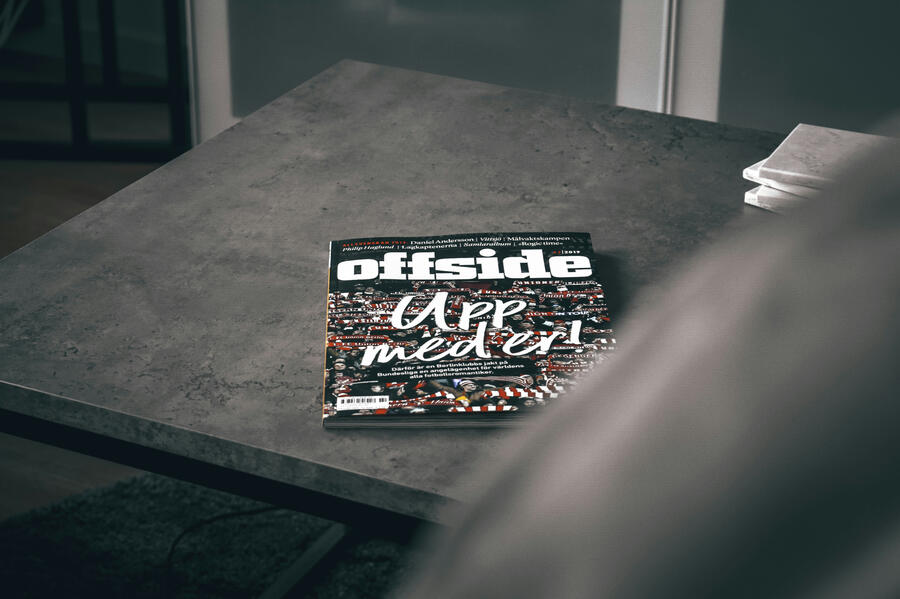 Football Writing
Whether you're an experienced columnist or a blogger looking for your first freelance gig. We search and feature paid freelance jobs in football writing/content creation. The work featured can range from online publications and platforms of all sizes to print magazines and newspapers.
Graphic Design
If you're a creative freelancer specialising in branding, graphic design or illustration in football and looking for more work in the sport - we regularly search and feature paid freelance jobs in this field.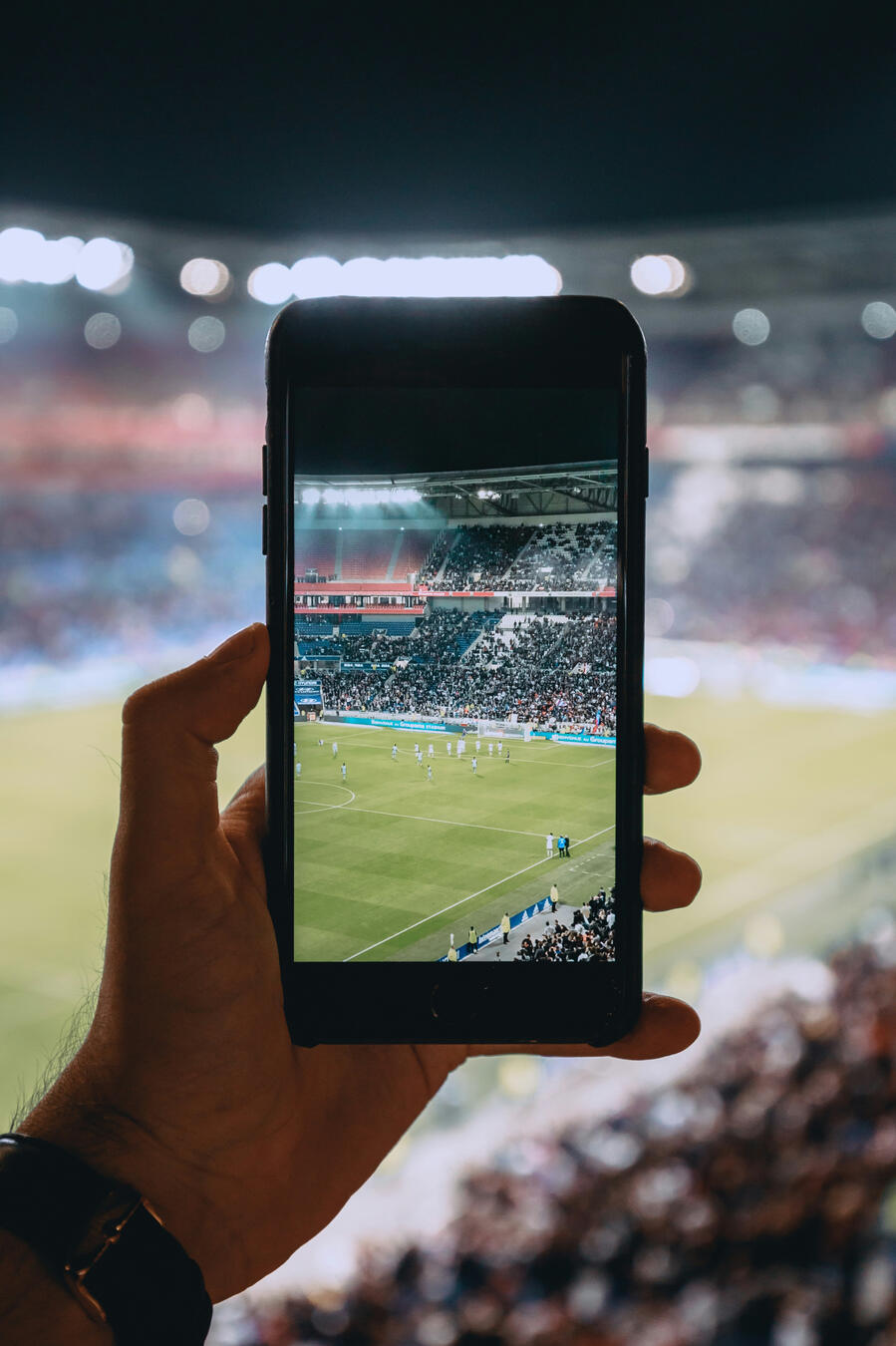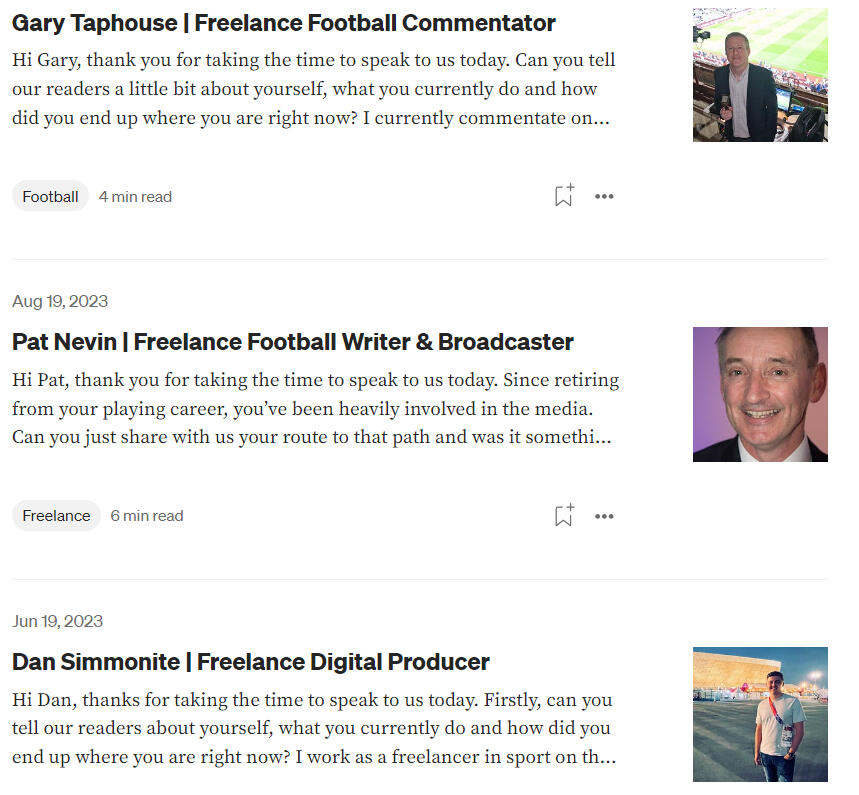 Videography & Audio
A football video editor, producer or a podcaster? We search and feature a range of freelance jobs in both video and audio.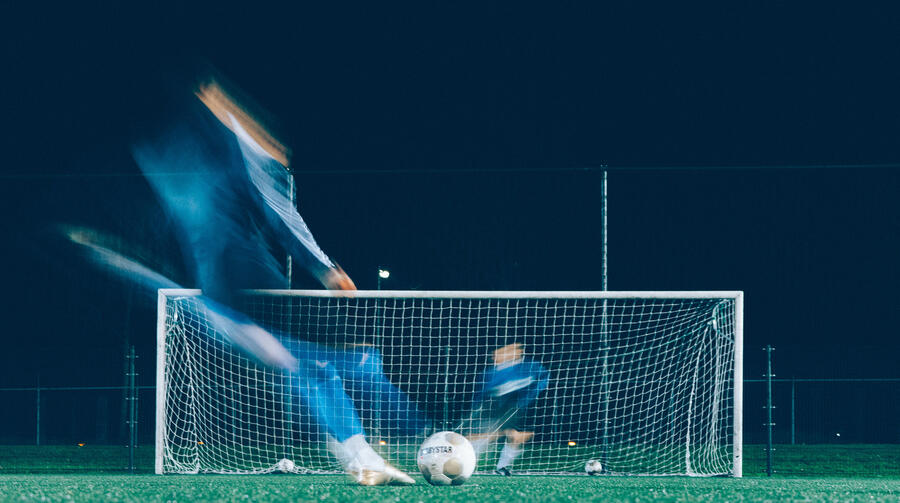 Testimonials
⚽ "Really appreciate the hard work and detail you put into the emails, social media and listings. I'd recommend anyone starting out in the industry to sign up. Three quid a month really is a bargain for what you can get in return!" Connor.W

⚽ "Freelance Football Opps has given me countless opportunities within the footballing industry and several contacts that I can now reach out too. I would not be in this industry without the work this newsletter does. It saves me all the time it would take to scour social media looking for freelance positions, and puts it all in one place. Couldn't ask for a better resource". Yara.E

⚽ "I am finding your emails and posts really useful. I have been writing freelance for around 7 years but don't have any journalistic qualifications but you are helping me see the opportunities that do exist." Matt.J
Football Media
We're constantly searching for opportunities across the whole football media landscape. Social media marketing, club photography or football product roles? Anything appealing that opens up, we will include it.

As well as freelance work, we also find and feature full-time/permanent posts.

To subscribe to this newsletter for only £3/month (ex. VAT), simply click the button below and follow the steps within our Patreon page.